Bacchus Marsh Christian Church was planted in late 1999, running meetings on Saturday nights. Officially established in 2000, our Church has grown from a handful of faithful and committed families into a congregation of people of many different ages and backgrounds who are all connected through friendship and the desire share the love of Jesus.
The focus of Bacchus Marsh Christian Church is on honouring God in all we do, releasing God's people into fulfilling their God given purpose, caring for our church people and reaching out to the community.
We are a church committed to provind g a safe and supportive environment for all who attend.
To honour God in all areas of life and attain Christian unity through fellowship and share the Gospel through outreach. We equip, encourage and release Christians to minister effectively to their families, each other and in society.
Honouring God and Loving People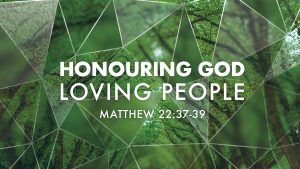 The Pillars of Bacchus Marsh Christian Church
We hold fast to eight core values:
Centring on the Scriptures
Uniting for Fellowship
Engaging in Prayer
Lay-led Ministry
Integrating Faith into everyday life
Nurturing relationships
Equipping for Ministry
Supporting the Church Ministries
Our ministries are lay-led and come under the authority and guidelines of the Bacchus Marsh Christian Church. Our focus is on family unity, releasing God's people into ministry, pastoring our church members and reaching out to our community. Our model of ministry is defined by our church Purpose, Vision and our Pillars that form our core values.
The gifting and purpose of each individual and ministry is revealed by God.
Our formal structure is that we are led by a pastoral team, a Board for governance and Elders for spiritual guidance. The church comes under the auspices of the Australian Christian Churches and follows the Safe Churches program. Our leaders and volunteers have Working With Children Checks. The church is an incorporated body listed with the Australian Charities and Not-For-Profits Commission and our finances are independently audited annually.
Those are our credentials. Our culture and heart is to minister to families and individuals by providing a safe and welcoming environment to draw nearer to Jesus.
We are not perfect and don't pretend to be. We do believe as a fellowship of Christians our church has our own calling, our own God-given, designed and promised purpose. We can't please or be everything to everybody. We can do what we are divinely resourced to do and are supposed to achieve.
To fulfil that promise we focus on keeping the church Holy Spirit fired & led with no compromise on the Word of God, but accepting of all with the non-judgemental love and care of Jesus. Our worship is alive and current. We often have guest ministries to bring fresh revelation and keep us connected with what is happening today.
Your invitation is to come along without fear of judgement or pressure to hear what Jesus intended for all of us. Your level of involvement is of your choosing and at your own pace. If you are searching for answers we will do our best to help you find them. We understand you are taking a big risk, so we invite you to come to a service or a connect group without expecting anything from you. We pray you will find who you are looking for and at the very least you will spend some time with people who are interested in you and want to know you.